Jim Lammers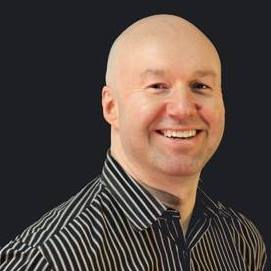 resumé

Contact:
Jim Lammers
Trinity Animation
672 SE Bayberry Lane, Suite 101
Lee's Summit, MO 64063
Work: 816-525-0103 or Toll Free 800-548-1578 (US & Canada)
Fax: 816-222-0559
email: jim@trinity3d.com

Trinity Animation, Inc. (1994-present)
Lee's Summit, MO
President and founder of company that provides 3D animation services, in addition to sales, support and training of 3D software. Incorporated 1998. 14 employees.
Animation Production: Production work for such clients as Yale Locks, Hi5 Furniture, Elsevier Medical Publishing, Generation Brands Lighting, Maytag, DeskMakers Furniture, Cleaver Brooks, and Mercedes-Benz. (see samples of animation and still renderings at www.trinityanimation.com or at the Vimeo channel.) Backgrounds for the FX tv series ARCHER (and prior animated series UNSUPERVISED & CHOZEN, with character animation by Floyd County of Atlanta. Trinity also produces "photo simulations" for engineering firms such as Burns & McDonnell, Black & Veatch, and Kiewit. Trinity also created a few of the Visual Effects for the Oscar-Nominated Starship Troopers, 1997).

Software/Hardware Sales Representatives: Trinity3D.com is a worldwide distributor for 3D software plugins, accessories and training materials. Also Trinity3D is a dealer for major 3D products such as Maya, 3ds max, Lightwave, Modo, Cinema 4D, Keyshot, ZBrush and others.

Teaching: 3ds max, Sketchup, V-Ray for 3ds max*, V-Ray for Maya, V-Ray for Sketchup**.
* Chaos Group Certified Instructor
**Chaos Group Certified, only US certified instructor
Writing:

Honors:

Appearance on KCPT series "Cinema KC" to discuss animation - November 2014
Feature in KC Studio Magazine focusing on Archer backgrounds - January 2011
Article in the Kansas City Business Journal about Trinity's work in animation and creating backgrounds for the hit FX series Archer - May 2010
Named Alumnus of the Year 2004 by UMKC Engineering Department. Co-honorees from other UMKC schools included Kansas City Mayor Kay Barnes (Bloch School of Business and Public Administration), "Enterprise" actor Connor Trinneer (M.F.A. Theatre) and "American Tenor" Nathan A. Granner (Conservatory of Music).
A still image from Trinity-produced animated short Quantity Time graced the cover of national newsstand publication 3D Artist Magazine, issue 45 (July 2001).
Finalist in Fox Television's "Pitch-a-Thon" for new animated TV series, December 2003. About 60 of 1000 TV show proposals were invited to Fox in Hollywood to pitch directly to a table of producers, and the Jim Lammers/Brad Scott series "Quantity Time" was one of them.
Television appearances related to "Starship Troopers" and forensic animation.
Newspaper and magazine articles related to Starship Troopers, Quantity Time, and small business.


Prior Work

Precision Fitting and Gauge (1990-1994)
(based in Tulsa, OK)
Kansas City Field Office
Sales of factory automation hardware, engineering of control systems for industrial use. Inside and Outside sales.

Burns and McDonnell (1989-1990)
Control Systems division
Kansas City, Missouri
Worked on factory and powerplant instrumentation and control systems.

Rockwell International (now Boeing) (1987-1989)
Electro Optical Center
Anaheim California
Worked in cryogenic test systems for verifying space-based infrared detection equipment.

Education:

High School: Center Senior High School
87th and Holmes
Kansas City, MO

College: University of Missouri
Degree Granted: Bachelor of Science in Electrical Engineering, 1987
College Honors:

President of Engineering School - Student Association
Scholars Merit Award (50% scholarship)
Other scholarships for poster art I created (Valley Hope, Boonville, Missouri), and from KCP&L
Vice Chancellor's award for Outstanding Seniors (20 of these granted to entire UMKC class of 1987)
Tau Beta Pi member (like Phi Beta Kappa, but for Engineering School)
Eta Kappa Nu member (for Electrical Engineering honor students)
Dean's List